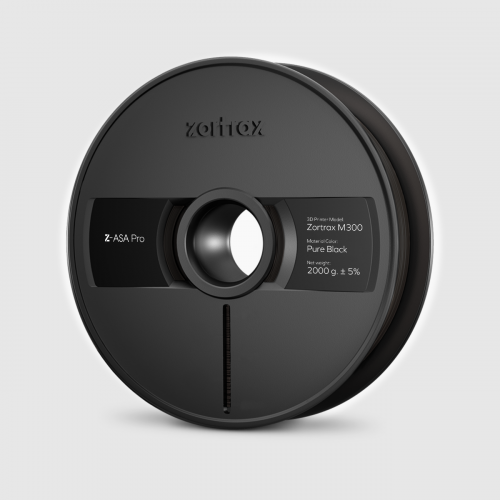 Materials
Z-ASA PRO
Weather Resistant
A resilient 3D printing filament for functional prototypes that can withstand the UV light, rain, and wind.
Availability:
Out Of Stock
Description
All-weather ASA Filament
Z-ASA Pro is a durable 3D printing filament designed to withstand adverse weather conditions and UV light. It's a perfect material for specialized tools or prototypes tested outdoors. Low shrinkage and warping of Z-ASA Pro allow you to accurately 3D print large models.
Main Features:
High durability
Resistant to UV light, rain and wind
Low shrinkage and warping
Composition:
ASA (acrylonitrile-styrene-acrylate copolymer)
Additives and colorants

Applications
Models tested outdoors
Objects required to be resistant to the changing weather conditions
Objects required to be resistant to the UV light
Functional outdoor prototyping
Large-scale models
Automotive parts
Technical Properties
Properties
Metric
English
Test Method
Bending Stress
45.60 MPa
6610 psi
ISO 178:2011
Glass Transition Temperature
80.99° C
178° F
ISO 11357-3:2014
Shore Hardness (D)
68.0
68.0
ISO 868:1998