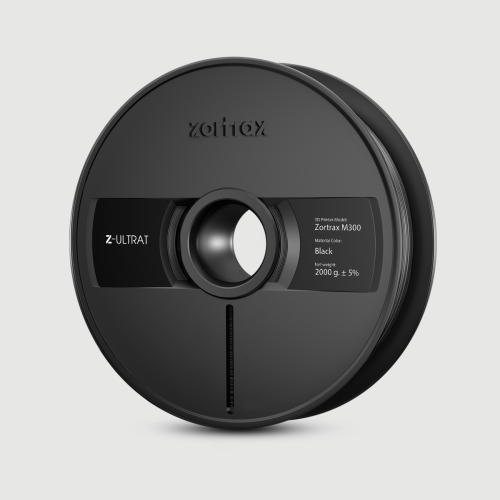 Materials
Z-ULTRAT
Exceptional Durability
A multi-purpose, exceptionally durable 3D printing material. The filament is also easy to post-process.
Availability:
Out Of Stock
Description
Durable ABS Filament
Z-ULTRAT is an exceptionally durable and time-lasting filament. Z-ULTRAT, coming in a wide range of colors, is well-suited for all kinds of high-quality applications: functional prototyping, casings, end-use parts, tools and art. The 3D printing material's surface can be easily post-processed with acetone and mechanical treatment.
Main Features:
All-purpose material
High durability
Easy post-processing
Composition:
ABS (acrylonitrile-butadiene-styrene copolymer) – 90 ~ 100%
(polycarbonate) – 0 ~ 3%
Additives and colorants – 0 ~ 10%
Applications
Functional prototypes
End-use parts
Consumer products
Casing prototypes
Mechanical parts
Tools and spare parts
Sculptures and accessories
Parts required to be durable and stable over time
Technical Properties
Properties
Metric
English
Test Method
Shore Hardness (D)
73.4
73.4
ISO 868:1998
Glass Transition Temperature
106.40° C
224° F
ISO 11357-3:2014
Izod Impact, Notched
5.26 kJ/m2
2.50 ft-lb/in2
ISO 180:2004