Due to the declaration of bankruptcy by Wirecard, which is one of the largest financial service providers in Europe, the option of making payments via VISA and Mastercard on our websites is available via PayPal.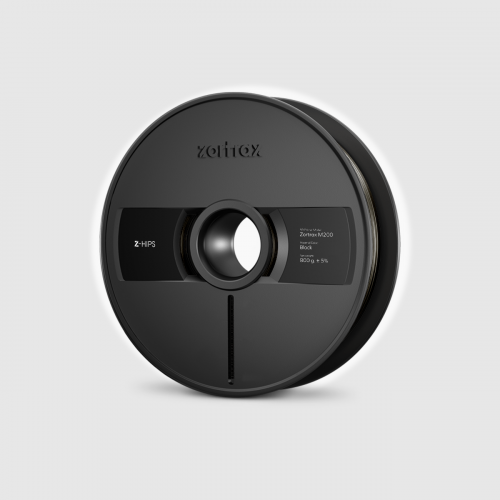 Materials
Z-HIPS
Sturdy Filament with Flawless Surface
A filament for 3D printing smooth semimat surfaces. High impact resistance makes it a perfect material for mechanical prototyping and performance testing.
Lead time: 30 days
Container: Spool
Diameter: 1.75 mm
Net weight: 800 g ± 5%

Dedicated for:
Description
Smooth HIPS Filament
Z-HIPS 3D printing material is best for parts and models requiring smooth surfaces which can be effortlessly post-processed. Its semi-mat texture masks the layering to achieve a look of mass-produced items. The material's hardness makes it perfect for mechanical prototyping and performance testing. Z-HIPS filament works great in designing consumer products and electronic casings.
Main Features:
Semi-matt surface masks the layering
Low shrinkage and warping
Impact resistance and high tenacity
Composition:
HIPS (high impact polystyrene) – 90%
Additives and colorants – 0 ~ 10%

Applications
Functional prototyping
Low volume end-use parts production
Models with large, flat surfaces
Architecture mock-ups
Casings
Mechanical parts prototypes
Consumer products prototypes
Technical Properties
Properties
Metric
English
Test Method
Tensile Strength
16.90 MPa
2450 psi
ISO 527:1998
Glass Transition Temperature
98.68° C
210° F
ISO 11357-3:2014
Shore Hardness (D)
73.2
73.2
ISO 868:1998