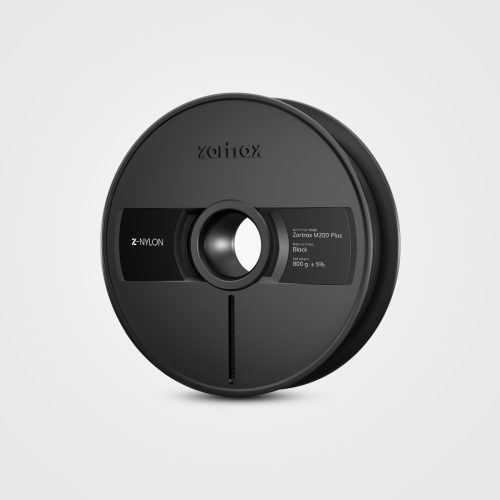 Materials
Z-NYLON
Versatility and Resistance
A versatile 3D printing filament that possesses a resistance to high temperatures and various chemicals. It can be easily post-processed and colored.
Container: Spool
Diameter: 1.75 mm
Net weight: 800 g ± 5%

Dedicated for:
Availability:
Out Of Stock
Description
Highly Durable 3D Printing FIlament
Z-NYLON (PA12) is a strong 3D printing material that is hard to break and which can be post-processed with tools for machining metals. It is also resistant to various sorts of chemicals and it can be easily colored with acid-based clothing dyes. The filament is perfect for producing mechanical parts and functional prototypes.
Main Features:
Highly durable
Resistant to chemicals
Easily colored
Applications
Tools
Hinges
Buckles
Gears
Functional prototypes
Mechanical parts
Technical Properties
Properties
Metric
English
Test Method
Flexural Modulus
781.01 MPa
113 ksi
ISO 178:2011
Tensile Strength
33.22 MPa
4820 psi
ISO 527:1998
Melting Point
172.81° C
343° F
ISO 11357-3:2014