Materials
Z-SUPPORT High-Temp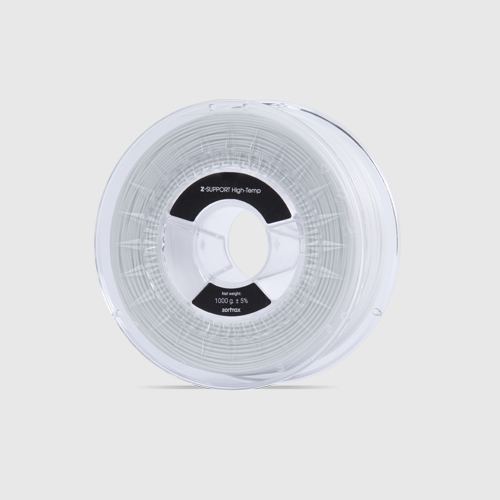 Materials
Z-SUPPORT High-Temp
High-temp breakaway support material

Z-SUPPORT High-Temp is a breakaway support material designed to work with high-performance polymers.

Container: Spool
Diameter: 1.75 mm
Net weight: 1000 g ± 5%

Dedicated for:
Description
Efficient breakaway support material
Z-SUPPORT High-Temp is a support filament designed to withstand high temperatures necessary for printing polymers like Z-PEI 9085 or Z-PEEK CF. The material ensures high rigidity when the printing process is underway to guarantee appropriate stability to the structures of the model. When the printing is done and the model cools down, Z-SUPPORT High-Temp becomes pliable which makes support removal easier.

Main Features:
Made for supporting high-temp polymers
Easy to remove from the model
Pliable once the printing is done