Outlet
Zortrax M300 (Only one printer available)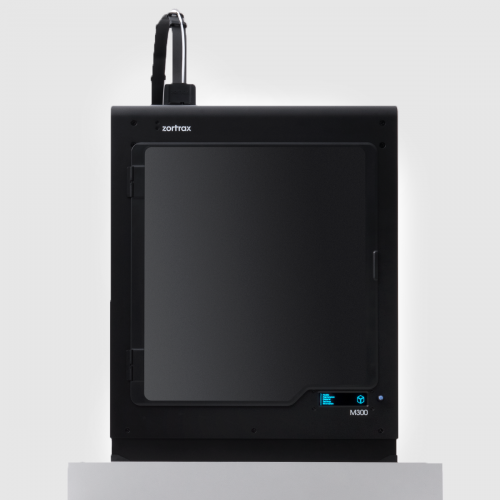 Outlet
Zortrax M300 (Only one printer available)
One of the biggest build platforms among Plug&Play 3D printers.

Product condition:
Minor scratches

Printer lacks original packaging

Around 81 hours of runtime
2,449.30 USD

3,499.00 USD

Quantity:
Description
The Large Desktop 3D Printer
A 3D printer equipped with large workspace that allows printing bigger models in one go. Zortrax M300 works with Z-SUITE slicing software and a large selection of dedicated and external 3D printing filaments. The 3D printer offers high quality prints due to repeatability and dimensional accuracy. Side Covers are included.
Specification
Weight and physical dimensions
Without a spool (W x D x H)
473 x 488 x 665 mm (18.6 x 19.2 x 26.1 in)
473 x 570 x 665 mm (18.6 x 22.4 x 26.1 in)
576 x 576 x 842 mm (22.7 x 22.7 x 33.1 in)
300 x 300 x 300 mm (11.8 x 11.8 x 11.8 in)
Mechanically removed - printed with the same material as the model
Z-HIPS, Z-GLASS, Z-PETG, Z-ESD, Z-ASA Pro, Z-PLA Pro, Z-ULTRAT
Supported operating systems
Mac OS X / Windows 7 and newer versions
LPD (Layer Plastic Deposition) – depositing melted material layer by layer onto the build platform
Automatic measurement of platform points' height
Maximum printing temperature (extruder)
Maximum platform temperature
Ambient operation temperature
Maximum power consumption
3D Printer, Side Covers Z-SUITE, Starter Kit, 2 spools of material, spoolholder
Each delivered printer may have worked up to 90 hours during the quality control test prints.