Due to the declaration of bankruptcy by Wirecard, which is one of the largest financial service providers in Europe, the option of making payments via VISA and Mastercard on our websites is available via PayPal.
Samples
Ring 3D Printed Sample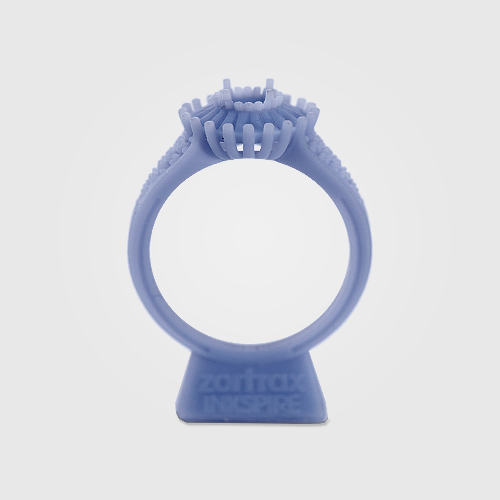 Samples
Ring 3D Printed Sample
UV LCD Technology
This intricate ring has been 3D printed in the resin-based UV LCD technology with Zortrax Resin BASIC. The UV LCD guarantees constant high precision and speed.

Description
UV LCD fast resin 3D printing

The UV LCD is a fast resin 3D printing technology that relies on a high resolution LCD screen with UV LED backlighting to build models by solidifying photopolymers resin layer by layer. Its main strength is a very high precision as it is capable of printing extremely small details barely visible to the naked human eye.