Samples
Ring 3D Printed Sample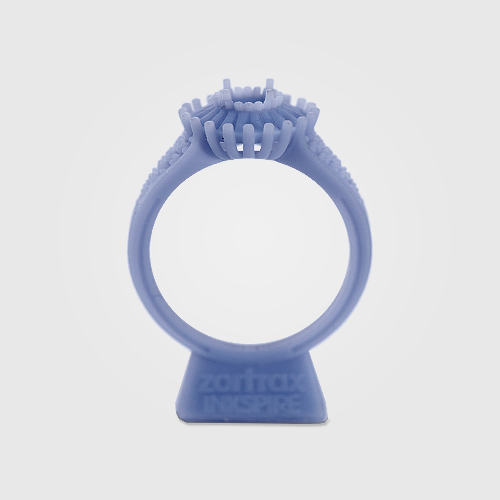 Samples
Ring 3D Printed Sample
UV LCD Technology
This intricate ring has been 3D printed in the resin-based UV LCD technology with Zortrax Resin BASIC. The UV LCD guarantees constant high precision and speed.

Description
UV LCD fast resin 3D printing

The UV LCD is a fast resin 3D printing technology that relies on a high resolution LCD screen with UV LED backlighting to build models by solidifying photopolymers resin layer by layer. Its main strength is a very high precision as it is capable of printing extremely small details barely visible to the naked human eye.