Samples
Chain 3D Printed Sample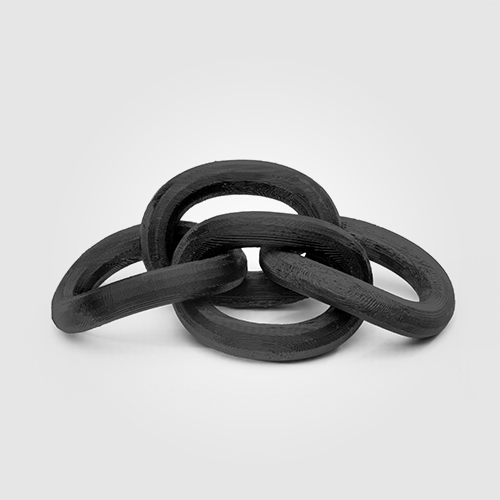 Samples
Chain 3D Printed Sample
LPD Plus Technology
This chain has been 3D printed in the dual-extrusion LPD Plus technology out of Z-ULTRAT Plus. Soluble supports have been printed with Z-SUPPORT Premium.

Description
LPD Plus | Layer Plastic Deposition Plus

The LPD Plus technology builds physical models by interchangeably depositing two polymer filaments: one for the model, and one for soluble support structures. This way there is no need for mechanical support removal.