Due to the declaration of bankruptcy by Wirecard, which is one of the largest financial service providers in Europe, the option of making payments via VISA and Mastercard on our websites is available via PayPal.
Samples
Chain 3D Printed Sample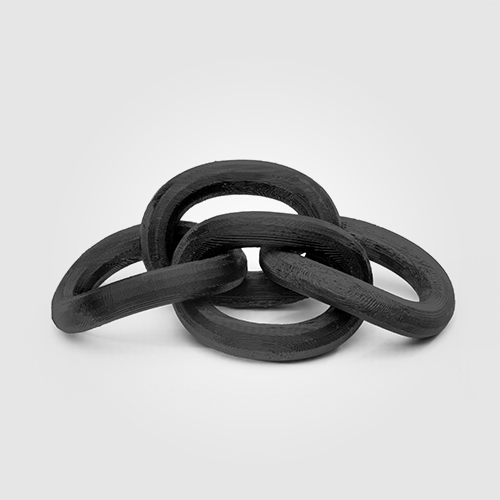 Samples
Chain 3D Printed Sample
LPD Plus Technology
This chain has been 3D printed in the dual-extrusion LPD Plus technology out of Z-ULTRAT Plus. Soluble supports have been printed with Z-SUPPORT Premium.

Description
LPD Plus | Layer Plastic Deposition Plus

The LPD Plus technology builds physical models by interchangeably depositing two polymer filaments: one for the model, and one for soluble support structures. This way there is no need for mechanical support removal.