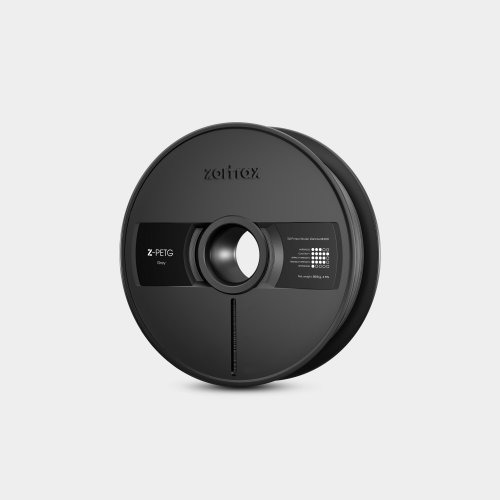 Sale %
Z-PETG
Filament Resistant to Chemicals
Z-PETG 3D printing filament can withstand UV light and passage of time. The material is also exceptionally resistant to oil and other greases which makes it excellent for the automotive industry.
Container: Spool
Diameter: 1.75 mm
Net weight: 800 g ± 5%
49.00 USD
24.50 USD
The lowest price within 30 days: 49.00
USD
Description
Industrial-grade PET Filament
Z-PETG is an industrial-grade 3D printing material made of popular PET thermoplasticics enhanced with addition of Glycol to eliminate brittleness. The filament can withstand UV light and time. Z-PETG is also resistant to oils and greasy substances.
Main Features:
Resistant to UV light, oils and greases
Impact resistance
Very low shrinkage
Composition:
PETG (polyethylene terephthalate glycol-modified) – 96%
Additives and colorants – 0 ~ 4%
Applications
Industrial tools and parts
Parts required to be resistant to salts, acids, alkalis, solvents, greases and oils
Mechanical components
Working mechanisms
Crash tests
Packaging prototypes
Containers and casings
Specification
71.4 | 71.4 | ISO 868:1998
37.27 MPa | 5410 psi | ISO 527:1998
3.27 kJ/m2 | 1.56 ft-lb/in2 | ISO 180:2004