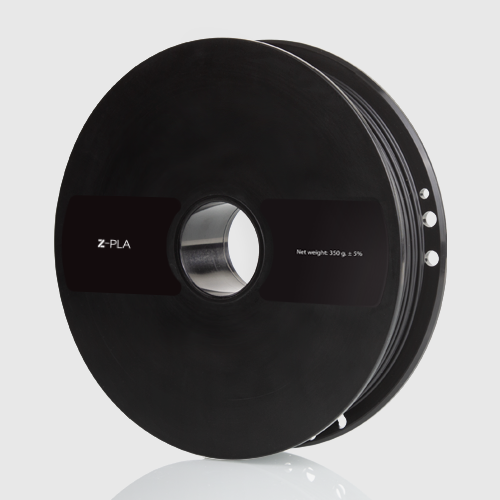 Outlet
Z-PLA
Smooth and Detailed
A highly precise filament that can 3D print extremely complex objects with smooth surfaces. The material's biodegradability makes it perfect for environmentally conscious users.
*Spools weighing 350 g must be used with a printable spool holder designed for smaller spools. The file is available at Zortrax Library.
Description
Biodegradable and Precise Filament
Z-PLA plastic material offers exceptional precision for 3D printing complex models. This biodegradable 3D printing filament is made of environment-friendly components. With almost no shrinkage, Z-PLA guarantees high-quality details and exceptionally smooth surfaces.
Main Features:
High detail 3D printing
Smooth surface
Eco-friendly material
Low shrinkage
Composition:
PLA (polylactic acid) - >98%
Additives and colorants – 0 ~ 2%
Applications
High-quality parts
Architecture mock-ups
Detailed conceptual models
Educational models
Consumer goods
Models required to be biodegradable
Specification
47.95 MPa | 6950 psi | ISO 527:1998
1.47 GPa | 213 ksi | ISO 178:2011
79.8 | 79.8 | ISO 868:1998