Materials
BlueCast X-ONE Resin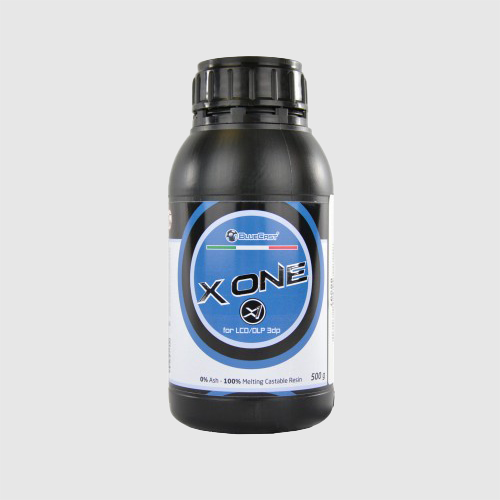 Materials
BlueCast X-ONE Resin
BlueCast X-One Resin is a precise castable resin offering almost no shrinkage and very high dimensional stability. It ensures smooth surface finish.
Container: Bottle
Net weight: 500 g ± 5%
Wavelength: 405 nm

Dedicated for:
Availability:
Out Of Stock
Description
BlueCast X-One is a castable resin offering very high dimensional accuracy (almost no shrinkage) and smooth surface finish in 3D prints. BlueCast X-One is available in dark green.

The resin is perfect for any kind of investments, as well as patterns with texts and engravings.
Technical Properties
Properties
Metric
English
Melting point / Melting range
18 - 25° C
64.4 - 77° F
Min. burnout temperature
680° C
1260° F