Materials
BlueCast Original LCD/DLP Resin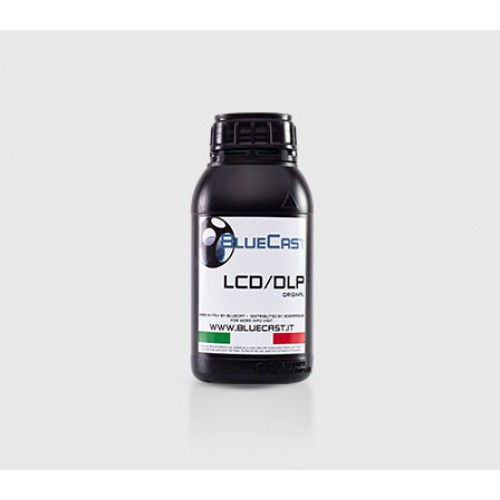 Materials
BlueCast Original LCD/DLP Resin
Precise castable resin
Precise castable resin for filigree jewelry. Excellent dimensional accuracy and very low shrinkage allow investment casting of intricately detailed jewelry items. Functional equivalent of wax.
Container: Bottle
Net weight: 500 g ± 5%
Wavelength: 405 nm

Dedicated for:
Availability:
Out Of Stock
Description
Castable resin for precise filigree jewelry
BlueCast Original does not expand during burnout and leaves a minimal amount of ash residue not exceeding 0.003%. It can be easily hand-shaped after printing and welded with wax sprues. Particularly useful for printing models with micro-incisions, micro-reliefs, and watermarks with a minimum thickness of 0.2 mm.
Main Features:
0.003% ash residue during burnout
Can be hand-shaped after printing
Excellent dimensional accuracy
Non-toxic
Applications
Filigree jewelry
Engagement rings
Engravings
Micro-pavé settings