Materials
BASF Ultracur3D® ST 45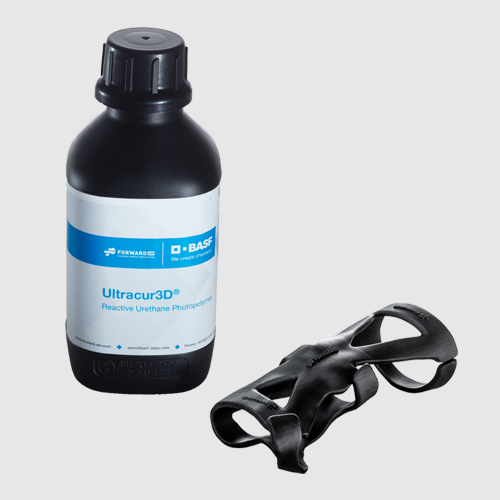 Materials
BASF Ultracur3D® ST 45
Ultracur3D® ST 45 B by BASF is a versatile resin which combines high strength, toughness, and impact resistance

Container: Bottle
Net weight: 1000 g ± 5%
Wavelength: 355nm, 385 nm or 405 nm

Dedicated for:
Availability:
Out Of Stock
Description
Ultracur3D® ST 45 B by BASF is a versatile resin characterized by high strength, toughness, and impact resistance. It ensures fast printing properties and provides prints with excellent surfaces. Ultracur3D® ST 45 B is black.
The resin is perfect for high performance functional parts, housings, gadgets, tools, and parts requiring high level of details.
Technical Properties
Properties
Metric
English
Test Method
Young's modulus
2000 MPa
290 ksi
ASTM D638
Tensile strength
53 MPa
7690 psi
ASTM D638
Heat deflection temperature at 0.45 MPa
63 °C
145 °F
ASTM D648
Hardness
80 D
80 D
ASTM D2240