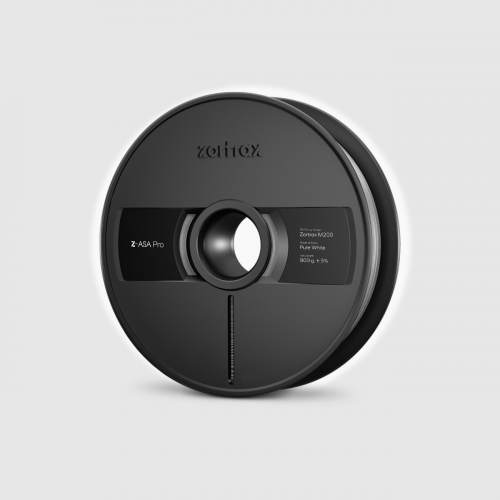 Materials
Z-ABS
Low-cost and High Quality
A multi-purpose, budget filament easy in post-processing for both beginners and professionals.
Container: Spool
Diameter: 1.75 mm
Net weight: 800 g ± 5%

Dedicated for:
Description
Economical ABS Filament
Z-ABS 3D printing material is a versatile solution for affordable prototyping and manufacturing. The mat surface of this basic plastic filament allows for easy chemical and mechanical post-processing. Z-ABS is an excellent choice for beginners and professionals looking for a low-cost, durable 3D printing material.
Main Features:
Low-cost 3D printing
Basic material
Mat surface
Easy post-processing
Composition:
ABS (acrylonitrile-butadiene-styrene copolymer) – 90 ~ 100%
Additives and colorants – 0 ~ 10%
Applications
Prototypes
Concept models
Low-cost drafting
Figurines
Gaming and toys
Gadgets and decorative accessories
Display models
DIY projects
Educational aids
Technical Properties
Properties
Metric
English
Test Method
Izod Impact, Notched
8.93 kJ/m2
4.25 ft-lb/in2
ISO 108:2004
Glass Transition Temperature
107.89° C
226° F
ISO 11357-3:2014
Shore Hardness (D)
69.2
69.2
ISO 868:1998